Back in May 2013, Jerry's sister, Kathy Jones, flew to Georgia to be with Jerry. While I was in the hospital myself, she was able to support him in all he had to go through in the aftermath of the crash and was able to be with him at Mary's side in her hospital.
Now she has lent her support again with some insightful comments in response to some misguided online comments made by readers of the recent Bloomberg News article.
Read the article here:  http://www.bloomberg.com/news/2014-10-01/mom-takes-on-truckers-after-highway-wreck-kills-daughters.html
Although I spent a restless night after speaking with the reporter–not knowing how he would tell our story and wondering what was the point of more publicity, I am hopeful that hearts and minds can be changed and, together with the efforts of many others, we can make significant inroads into the goal, as Kathy said, of putting public safety before commerce.
Take a look at her back & forth comments; she did a great job. I think that AnnaLeah & Mary would give her a high five! Go, Aunt Kathy!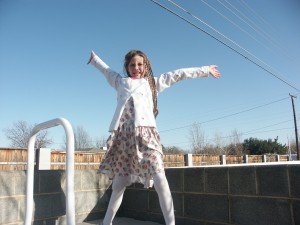 "Go, Aunt Kathy!" says Mary.